Driving Classes
At Buffalo Driving Schools, we offer a variety of classes for residents in the Buffalo, Rochester and Binghamton, NY areas.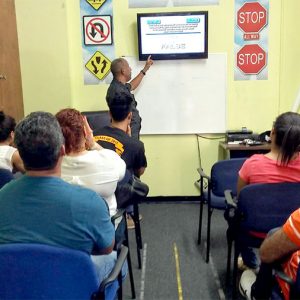 Our 5-Hour Pre-Licensing Classes are offered both IN-PERSON and via ZOOM. Our in-person classes are held every Monday and Wednesday at 4PM and every Saturday at 9AM. Our new convenient interactive Zoom class is available most Saturdays at 9AM.

Our 6-Hour Defensive Driving Class for licensed drivers is held monthly. Upon taking this class, you will receive a 10% discount on auto-insurance and have up to 4 points reduced from your license. Within these classes, you will learn how speed, your vehicle and the point of impact affect the severity of a crash, as well as the dangers of driving under the influence, crash prevention techniques and much more. Whether you need to take a DMV-approved driving class for insurance purposes or to remove points from your license, our driving school can help.
To learn more or to sign up for one of our classes, register with us here on our website or call us today at (716) 834-4300.