Zoom 5-Hour Pre-Licensing Classes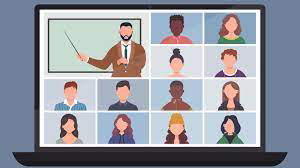 At Buffalo Driving School, we offer a convenient interactive zoom class option for residents in the Buffalo, Rochester, and Binghamton, NY areas. Our Zoom 5-hour pre-licensing classes are held Saturdays at 9AM. Within these courses, you will learn the DMV point system, the effects of a driver's attitude and skills, what to do in case there is a collision, and much more. The certificate from this course is valid for one year from date of issuance.
To learn more or to sign up for one of our Zoom classes, register with us online or give us a call today!
No CELLPHONE use is allowed during classes.
Benefits of Online Driving School
Before getting your driver's license, you will need to complete a DMV approved 5-Hour Pre-Licensing Course. Being able to complete these courses virtually, especially during recent times, has been very beneficial for students as it is:
Flexible- Zoom allows students to take the course anywhere.
Comfortable- Zoom allows you to complete the course in the comfort of your own home or a comfortable environment, allowing you to focus better on the task at hand.
Save money- Instead of driving to Buffalo from the Binghamton and Rochester, NY areas, you can complete the course at home, saving on gas money!